Start the road to
Recovery
We treat individuals struggling with addiction. Substance use addiction is not a lack of morals, but it is simply an ailment. It can strike anyone at any time. Millions of individuals have been able to find the healing they needed in facilities across the nation. Here are some types of addiction that we treat.
What Types Of Substance Abuse We Treat:
Alcohol Addiction And Abuse
Alcohol Withdrawl And Detox
Drunk Driving
Alcohol Poisoning
Antidepressant Addiction
Cymbalta
Elavil
Flexeril
Remeron
Trazodone
Zoloft
Ativan
Halcion
Klonopin
Librium
Rohypnol
Valium
Xanax
Ayahuasca
Bath Salts
DMT
GHB
Ketamine
LSD
Mescaline
PCP
Psilocybin Mushrooms
Salvia
Toad Venom
Marijuana Addiction And Abuse
Marijuana Withdrawl And Detox
Synthetic Marijuana
Smoking Marijuana
Codeine
Darvocet and Darvon
Demerol
Dilaudid
Fentanyl
Heroin
Hydrocodone
Lean
Lortab
Methadone
Morphine
Oxycodone
OxyContin
Percocet
Suboxone
Tramadol
Vicodin
Adderall
Caffeine
Cocaine
Crack Cocaine
Concerta
Cream
Dexedrine
Diet Pills
Ecstasy
Flakka
Khat
Meth
Nicotine
Ritalin
Steroids
We treat individuals struggling with mental health. When a person experiences a mental illness at the same time, clinicians use the term co-occurring disorders. It's often difficult to determine which developed first; the mental health disorder. But when they do happen simultaneously, mental illness can lead to patterns of emotion and behavior that worsen the negative symptoms of the mental illness.
Celadon Recovery is a level II (2) mental health treatment facility, where we primarily specialize in Mental Health Treatment. Several treatment areas Celadon Recovery specializes in include the following:
What Mental Health Disorders We Treat:
We're experts in addiction and mental health treatment. That means in regards to co-occurring disorders, we know what to look for, and when we identify a co-occurring disorder we arrive at a dual diagnosis and we know what to do. We create an individualized treatment plan that gives an individual receiving service the greatest chance for long-term recovery.
The Substance Abuse and Mental Health Services Administration (SAMHSA) confirms that when individuals receive, dual-diagnosis care for their mental health disorders, they can recover and learn the skills necessary to manage their mental health disorders.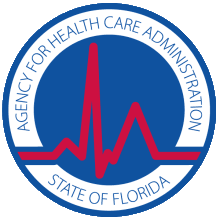 We Have Helped Thousands of People Recover From Mental Health. Will You Be Next?
Treatment in the comfort and convenience of your own home by a Celadon Recovery Professional
Or call toll-free and talk confidentially to a Celadon Professional now.
Give us a call anytime day or night: