Admissions Staff Are Standby 24/7
Mental Health And Addiction Treatment In Fort Myers, Florida
Addiction & Mental Health Treatment In Florida
Are you seeking mental health and addiction treatment in Florida? Not sure where to start when it comes to finding the best treatment program for your needs?
Florida has extensive options regarding detox, substance abuse treatment, and support for co-occurring disorders. But at Celadon Recovery, we offer comprehensive care for all substance use disorders and mental health disorders.
We pride ourselves on offering the very best in Fort Myers, Florida. We are here for you or your loved ones. Here's what you can expect from us.
Are you concerned about your substance abuse? Does it seem like your mental health has spiraled out of control lately? Are you looking for an inpatient or outpatient treatment program, but you don't know what to expect from a treatment facility?
The first step is educating yourself on mental health and drug addiction. The next step is making a proactive decision to get the help you need.
We have all levels of care at our drug rehab. Here they are described in more detail.
Take your first step towards recovery.
What Is Medication-Assisted Treatment in Florida?
Medication-assisted treatment refers to using prescribed medication to manage addiction and behavioral health symptoms. This can be an invaluable component in your healthcare.
Your primary care physician and psychiatrist will work closely together to determine the best medication treatment options for your care. Keep in mind that medication isn't necessarily permanent. Many clients take medication for a designated period of time during their treatment.
If you have questions about which medications our Fort Myers rehab centers permit (or prohibit), feel free to get in touch with us.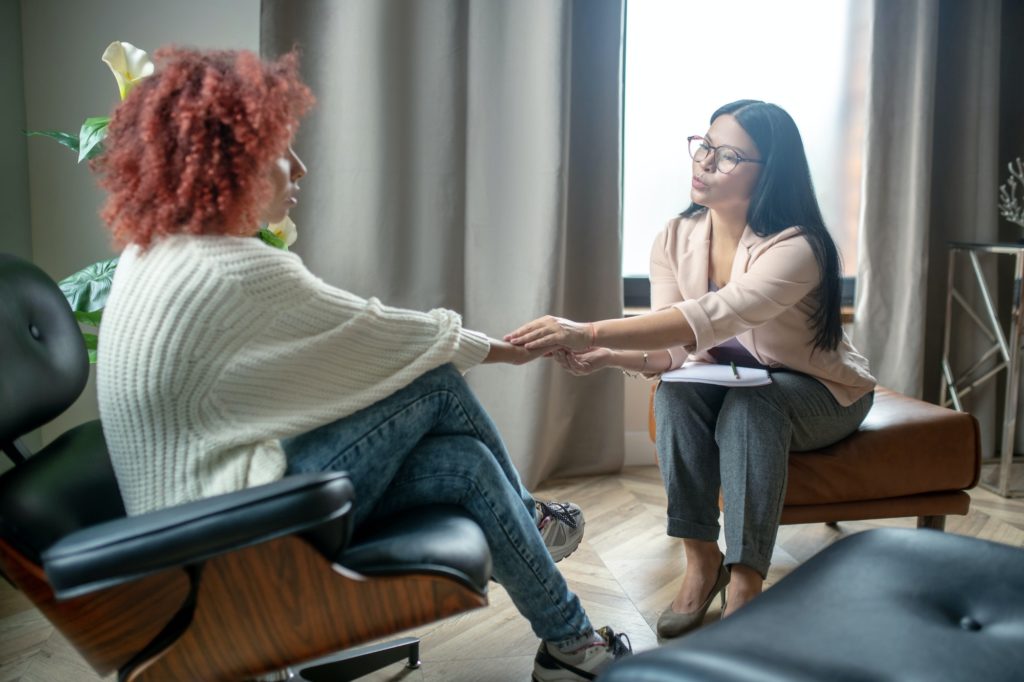 Aetna, Ambetter, Humana, and Many More Insurance Accepted
Celadon Recovery Campus is In-Network with Aetna, Ambetter, Blue Cross Blue Shield and many more. Our Treatment Center provides mental health treatment for individuals and their families in the Fort Myers, Florida area.
Connecting with an insurance company can be difficult. We will go through your BCBS treatment plan to determine what mental health treatment is covered. Our insurance verification team will be able to verify your coverage in a timely manner and also advocate for more coverage or time in treatment. We want to make the process easy for you, so you can focus on what actually matters.
What Is Dual Diagnosis Care?
An addiction treatment center that only focuses on addiction treatment is incomplete. Most people seeking services also need other support. In fact, our clients often identify struggling with their mental health long before addiction- they might notice symptoms as young adolescents.
If you're seeking mental health and addiction treatment in Fort Myers, you are a great candidate for participating in our dual diagnosis treatment center. Dual diagnosis, at its core, means having a substance use disorder and a mental health issue.
Both our inpatient and outpatient therapy focuses on comprehensive recovery and life skills that prioritize holistic wellness. In addition to treating your addiction, we also want to give you the support you need for any depression, anxiety, or eating disorder recovery programs.
We know that improving your mental health can have profound benefits on your substance abuse recovery. That's why our drug and alcohol rehab provides comprehensive behavioral health screening and support right from the beginning.
Getting the Treatment Services You Need in Fort Myers, Florida
In addition to Fort Myers, we also serve Tampa, Palm Beach, Lee County, Naples, Cape Coral, and greater South Florida. Our comprehensive rehab program is designed to support you or your loved one through each level of care. With white sands, beautiful beaches, and a tranquil treatment center, we believe we set the stage for a recovery in Fort Myers.
Whether you struggle with opioids, alcohol, or stimulants, we are dedicated to providing addiction treatment that paves a path for long-term recovery. Likewise, we will prioritize, evaluate, and provide treatment for your behavioral health throughout your stay.
If you're ready to start your recovery process, we are ready to meet you! We accept clients from all over the country, and we accept most health insurance plans. Contact us today to learn more about what our Fort Myers, Florida rehab centers have to offer!